Mulhuddart Driving Test Centre routes are quite tricky as there are many junctions and ramps and specific speed limits that you have to maintain.
Mulhuddart test centre Many people fail their driving test either due to inability to maintain the speed limit or being not able to park the car properly.
The most important thing that everyone has to keep in mind when they are giving their driving test in any centre is to keep themselves calm.
Our experts and instructors advise you to remain as stress free as you can while in the test.
Make sure that you are following all the road signs and the traffic rules as the bumpy ramps and busy roads might distract you and your focus might lose in that case.
Our driving school makes sure that you get practised by keeping in mind all the rules and regulations.
Guidance to drive on busy roads and Ramps in Mulhuddart
It might seem difficult while looking at others when they drive easily through the ramps and busy roads but do not worry as you can get there too by practicing with us with the right observations.
Keep an eye on other vehicles and pedestrians through mirrors
Maintain appropriate distance from the other vehicles to avoid any mishappening
Maintain the speed limit and do not try to cross it even if the road seems empty
While driving through ramps, try to drive on the least tilted area
Pay your attention to the specific weight capacity that a particular ramp allows as it will show your presence of mind and make a positive impact on the tester
While just going on the ramp, make sure that the front wheels are pointing straight
Park your car while observing for the space and vehicles around
If you follow all the above instructions carefully and do not miss out anything then it will surely make a good impression on the tester.
Your observant skills and making smooth transitions through roads have to be proficient.
If you remain relaxed during the drive, you will definitely be able to clear your test in the first go.
When will I be getting my Appointment date in Mulhuddart?
If you also have this question in your mind then we want to tell you that in an ideal condition, you will get your test date 5 weeks prior to the driving test.
Apply for the driving test only after you have got the learner's permit that has the validity of 6 months.
If you think that your driving test has been delayed then it must be due to any unexpected disruption or some delay in the process so you do not worry about it as whenever your turn will come, you will get your test date through the email.
Mulhuddart Driving Centre with trained Instructors
We want our pupils to be at ease and stress free all the time so that they enjoy this journey of training and develop their skills at the same time and that also in minimum time.
We plan all our steps with a definite pattern so that the pupils climb the ladder of their skills one-by-one with comfort and do not get confused about what to do next.
Our driving lessons are designed as per the RSA guidelines and cover all the topics and routes to pass the test 1st time.
Our pretests evaluate the driving skills on different parameters on which the tester will test you and explain to you about your weak point.
This will help you to focus on certain areas that are important to practice for the driving test.
Our Mulhuddart centre instructors know what are the most important routes in Mulhuddart that are mostly used by the tester to test the pupil.
In these mock tests, you can practice on the real test course and face the real challenges even before the real driving test that will boost your confidence.
With our instructors, you can practice on the crucial junctions, roundabouts and other manoeuvres before the driving test too.
A Guide for your Mulhuddart Test routes
Only an experienced and reputed institute understands the changing trends with time and the timely updates that come from the RSA and also to infuse them in the driving training programme that most of the training institutes forget to do and due to this setback, the pupils have to pay in the end.
But if you are joining National Driving School for your driving training then you don't have to worry about a thing as you will be accompanied with every single detail regarding your driving test that will help you to sail through this journey of preparation easily.
We want our pupils to pass in their first attempt, therefore we have instructors in our institute who are trained in Mulhuddart who are aware of all the important routes and manoeuvres which are used to test the pupils so that our pupils get benefited with the instructor's experience.
Along with that the car has to be maintained up to the standards of the RSA otherwise your car will face rejection and your driving test will get cancelled.
To avoid any such trouble, maintain your car and check all the documents or if you think that your car is not suitable or you don't have a car then hire one from our Mulhuddart driving school where both manual and automatic cars are available round the clock.
---
Driving Lessons Mulhuddart FAQ
When selecting a driving school in Mulhuddart, you should check for proven passes as well as success rates. Analyse reviews, different social media posts, as well as ask friends. Here are some FAQs:
Still looking for a reliable Driving School?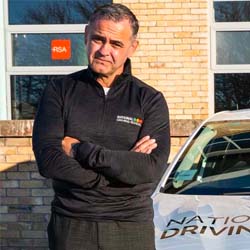 Here at National Driving School we are positioned to take you and your driving needs to the next level.
We have elevated ourselves to become a household name and the leading provider of driving lessons in Dublin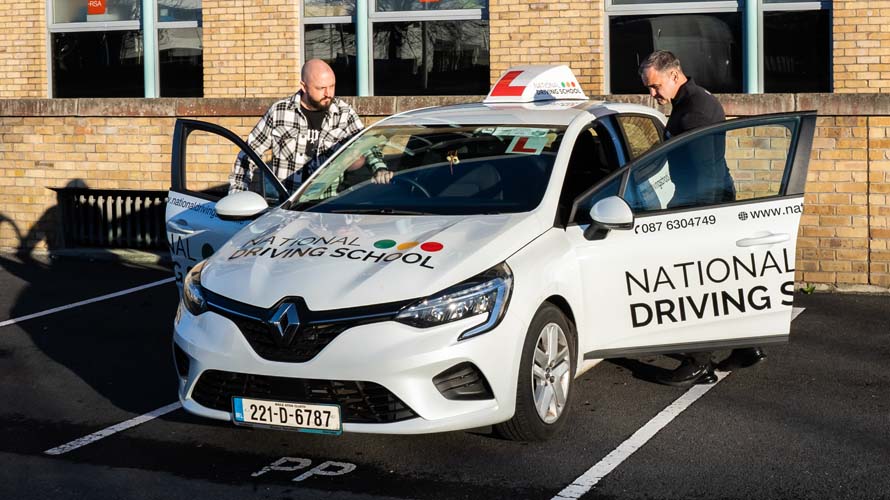 Why Choose National?
Arrive on time, Everytime
Pick-up & Drop-offs
Clean & Modern Cars
Flexible Booking Times
Fully Qualified Instructors
Find out more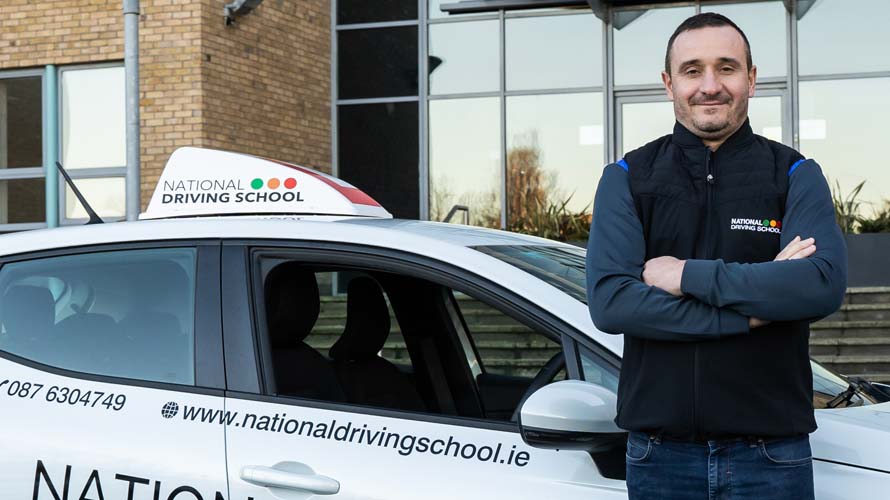 Need Help?
If you need any help choosing lessons or general questions you can get in touch.
30 Years Experiance
Male & Female Instructors
Contact Us