Finglas Driving Test Centre
Known for having the best Instructors in Dublin
Finglas Driving Test Centre
( Jamestown Business park) Dublin 7
Highest quality driving lessons finglas has on offer.
Your test date has just arrived, what do you do now?
So your test day has arrived and you are now trying to source a driving school to help you pass.Money is tight and lessons are needed so where are you going to get the best value from the money you are about to spend.Let's take a look.
So there are many schools that offer deals and bundles and magnificently magical pass rates and #1 school on the planet and other waffle like this.That is marketing and advertising and if you fall for that then we feel sorry that you will waste your money.
What to look for in an Elite instructor to Pass First Time in Finglas driving test centre.
Know how the tester thinks is the Key.
We will teach you how the tester sees things and thinks a certain way.
Our training ensures that you understand what the tester is looking for exactly for each step of the test and we will demonstrate how the tester wants you to carry out the manoeuvres.
You probably typed in pretest lessons in finglas or driving test car hire finglas and saw the sites promising 100% pass rates or cheap bundles etc.The only thing you need to see is a proven track record of passes and a 5 star high online reputation like we at national driving school has.Look around this page and indeed the website is full of verified pupils who have willingly offered their testimonials both written and on video.Just like you they found National driving school and made an informed decision based on our honest approach and our unique ability to get pupils at all levels passed the driving test first time.
How is our Pass Rate so high?
Pretest driving lessons finglas are not the easiest as there are many routes and many complex junctions that the tester could bring you on.Our pretest lessons simulates exactly what is going to happen on the actual test.We Show you how the tester will issue the commands,how the tester wants you to prioritise every junction,where the tester will take you and how the tester wants the maneuvers carried out.With this key and crucial information and plenty of practice we will work tirelessly until you are at our standard which ensures you will pass First time.With hundreds of reviews and video proof we have become the leaders at the finglas driving test centre.If you don't want to waste you money then place it wisely with your driving test partner. National driving school.
Driving test car hire Finglas.
What is a driving school car hire and who can avail of it?
Everyday around 20-30 cars are refused by the tester to go out on the test the reason we will name below.Hiring a driving school car takes the pressure away as all of our cars are 100% maintained and spotless inside and out.Many of our pupils avail of our mock test and driving test car hire package as our cars are easily manoeuvred, easily operated and gives the tester a great first impression that you have bothered to take the test seriously.
To know more details on the best driving lessons Finglas has to offer , must visit us here now.
Reasons cars are refused on test day.
Our cars are new and modern so no need to worry , we take the stress away.
"I met Kevin on the first lesson and was driving a car much too powerful. Kevin advised I change to a smaller car to do the test.. Best decision ever. I passed easy.. His calming way and powerful encouragement left me very focused on the day… Everybody should use Kevin. He's the best there is… I've had a few…."
After failing many times I got in touch and scheduled. Without this instructor I would not have passed. I'm extremely thankful and grateful for all the effort and time in order for me to pass my driving test today. He's excellent at what he does and knows everything inside out honestly. If your looking to pass be sure to get in touch you won't be disappointed.
"I am a 5 star Michelin chef and I know about high standards. I did my EDT lessons and passed first time with this Maestro Kevin.. His technique is superb and his attention to detail is why I passed first time cause that's what I can relate to.. In my world if Kevin was cooking he would be one of the best in the world. Well done to him."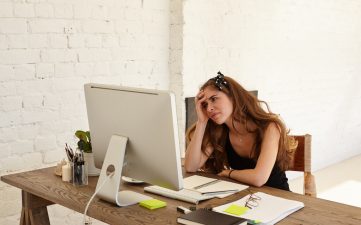 Any driving school can have a fantastic website and all the bells and whistles to lure you in with statements like #1 in Ireland or Irelands leading Driving school.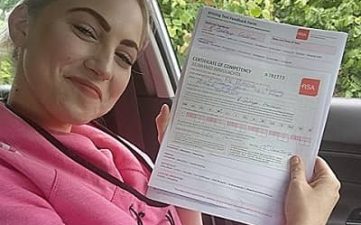 In case you are wondering that while driving, what does a continuous vibration in the steering indicates, keep reading as we will discuss the issue in depth through this article.
Enroll In Your Lessons Today
Get Appointment With Qualified Instructors