Driving Test Centre Finglas
This city is considered as one of the busiest driving test centres in Dublin as a number of tests are conducted in a day. Along with that, it is contemplated that Finglas driving test centre is the most difficult driving centre too. So, before you choose the Finglas driving test centre for your test, do examine your previous track record and driving skill practice. In the Finglas, many pupils join National Driving School for the preparation of their driving test and find it more helpful than the other training schools.
Initially, the pupils contact many driving schools in Finglas but in the end, choose to get trained from our driving school in Finglas. We conducted an analysis of the number of driving tests that are held in the Driving test centre of Finglas and then comparing it with the number of pupils that joined our centre for their driving training.
We are happy to share our results that most of the pupils, even sometimes more than 72 % of pupils have been trained through our schools. And this engagement with our centre has come from various platforms like through our websites and social media platforms.
When will I get a Test Appointment?
Usually, the test date is provided to the pupil 5 weeks prior but if the date gets delayed due to weather problems or any other reason, you do not need to panic or start calling and emailing, but just wait as the RSA will provide you with the details on email itself.
Due to the pandemic, the waiting time has increased for the pupils but you do not have to worry about it as the driving date will be confirmed to you whenever your turn comes.
The earlier you apply, sooner you will get your driving test schedule if you are eligible now to give the test after getting the learner's permit.
Finglas test Centre with trained Instructors
Initially pupils are not aware of the parameters they are going to be tested on. Our instructors will help you go through all the necessary steps and even guide you to do it deliberately so that there is no mistake that might tamper your record.
It is very crucial that you assess yourself to see whether you are prepared or not. Your skills will be tested and our testers will inform you about the weakness that you need to work on and about the skills you need to improve. This will give you a true picture of your skills so that you can judge yourself and practice more on the routes.
Our instructors will give you the experience of a real driving test course that will help you to know about what a real driving test will be like and your preparations will also get a boost with it.
A step by step guide for your Finglas Test routes
You will be given all the important tips and steps that you have to take care and the points that you must revise theoretically and practically before your driving test. Finglas has a number of complex routes and junctions, roundabouts, merge lanes and heavy traffic roads that require practise to drive on them.
We know exactly what a tester observes in a driver and we will help you to get there in minimum time. It is very important to know all the essential lessons that you must learn and routes that you must practice for the driving test to pass the test in your first attempt.
Our reason behind the continuous success is our constant hard work throughout these years and formulation of your training programmes and keep inculcating all the important updates from the RSA.
Why people learn with NDS
Over 70 RSA Approved Professional Instructors
Highest Pass-Rate in Ireland at over 97%
Insurance Discounts exclusive to NDS
Exclusive EDT Online resources to help you
"I met Kevin on the first lesson and was driving a car much too powerful. Kevin advised I change to a smaller car to do the test.. Best decision ever. I passed easy.. His calming way and powerful encouragement left me very focused on the day… Everybody should use Kevin. He's the best there is… I've had a few…."
After failing many times I got in touch and scheduled. Without this instructor I would not have passed. I'm extremely thankful and grateful for all the effort and time in order for me to pass my driving test today. He's excellent at what he does and knows everything inside out honestly. If your looking to pass be sure to get in touch you won't be disappointed.
"I am a 5 star Michelin chef and I know about high standards. I did my EDT lessons and passed first time with this Maestro Kevin.. His technique is superb and his attention to detail is why I passed first time cause that's what I can relate to.. In my world if Kevin was cooking he would be one of the best in the world. Well done to him."
The lockdown and measures set to curb the pandemic come at it's own price. Due to this, the number of fundamental driving activities has been delayed and even at some point halted and now has measurably heightened.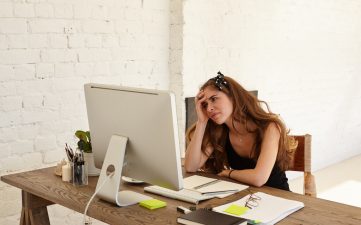 Any driving school can have a fantastic website and all the bells and whistles to lure you in with statements like #1 in Ireland or Irelands leading Driving school.
Enroll In Your Lessons Today
Get Appointment With Qualified Instructors