Dun Laoghaire Driving Test Centre has many driving test routes that pass through Johnstown Road along Rochestown Avenue accompanied by the mini roundabouts along the way. Another route goes from Bakers Corner with more roundabouts on the way to test our skills of turning smoothly with multiple transitions.
These are the most important routes in the Dun Laoghaire driving test centre and testers will most probably observe your skills in these areas.
You need to relax and do not hurry to make any turn and should not distract with your phone or music in the car. Rather try avoiding these things so that you can fully concentrate on your driving.
Our instructors in National Driving School are highly experienced and are aware of all the important routes in this area.
The 4 parts to the driving test
You must also understand in full the information and marking system contained within the testers marking sheet which is on their tablet.
Theory questions & Road signs.
Under the bonnet checks.
Secondary controls.
The drive itself.
Understanding the sections and the difference between grade 1,2 and 3 marks is crucial to you understanding how the tester views your driving whilst out on test. See the marking sheet below:
The testers marking sheet has 18 sections. Knowing all of them and what they mean is a huge step towards passing your test. They are the following:
Rules/Checks
Position
Observation
Reaction
Mirrors
Clearance
Signals
Motorcycle
Courtesy
Alighting
Progress
Vehicle Control
Speed
Traffic Control
Right of way
Reverse
Turnabout
Parking
Guidance to cross a roundabout easily in Dun Laoghaire
To move through a roundabout is one of the most difficult tasks in driving.
So, you must be very careful and must practice this before you know that you are going to face a roundabout in your driving test.
Don't try to overtake a vehicle in a roundabout and maintain appropriate distance from all vehicles
Stay in your side lane and avoid changing lanes
Do not stop your vehicle in between the roundabout and keep moving at low speed
Try to stay away from the oversized vehicle and stay at a distance apart
Once you enter a lane do not change it unless you cross the roundabout
Following these tips will definitely impress your tester and you will be able to make through your driving test easily.
When will I get my driving test date in Dun Laoghaire?
Driving test date is provided by RSA through email before 5 weeks of your test in an ideal case but it might get delayed due to various reasons.
There might be a possibility that your driving test will be delayed due to weather disruptions, any process delay or due to a long queue of pupils before you for the driving test.
So don't panic in such cases as you will get your driving test date through email so there is no need to contact RSA members frequently unless you want to get some changes done.
Dun Laoghaire Driving Centre with trained Instructors
We have specially designed pretests for the pupils after they complete their lessons to assess their skills.
In the pretest, the pupils are tested by the tester who assesses their driving skills on the same parameters as the testers do on the day of the driving test.
This step is very important as it tells you about your weaknesses and your strengths. This will help you to focus on particular areas that require attention and more practice to reach up to the standards of the RSA.
Our instructors know about the important routes in Dun Laoghaire that are used by the testers frequently to assess the pupils on the driving test day.
We have the knowledge of crucial junctions, roundabouts and other routes on which you can practice and assess your driving skills before the real tester will.
This will make you prepare for the upcoming challenges prior to the driving test and it will make you confident so that you don't panic during your driving test.
A Guide for your Dun Laoghaire Test routes
It is very important to mention that you should reach your driving test centre before the said time to avoid any kind of delay. Do not forget to get your documents ready for the authentication process.
Sometimes the pupils are not aware of the steps that are necessary to follow, some don't know about the parameters on which the tester is going to test them which they have to keep in mind and also the mistakes that they need to avoid.
Make sure that you are confident enough in front of the tester so that it does not give a bad impression.
You need to remain calm and focused at the same time and it will make things much easier for you and it will help you to avoid many mistakes during the driving test.
In National Driving School, you are given a complete insight about the mistakes that you need to avoid, the important observations that you have to make before taking a turn.
You will be provided with all the important tips that will definitely help you in the driving test.
National Driving School is one such training centre that provides all the services related to the driving test and even gives the best results with their proven learning programmes.
We help our pupils to apply for their driving license online and offline and provide them with all the required information about the procedures of driving license.
---
Driving Lessons Dun Laoghaire FAQ
When selecting a driving school in Dun Laoghaire, you should check for proven passes as well as success rates. Analyse reviews, different social media posts, as well as ask friends. Here are some FAQs:
Still looking for a reliable Driving School?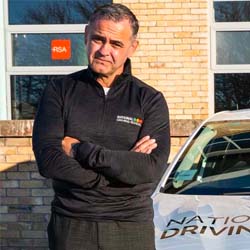 Here at National Driving School we are positioned to take you and your driving needs to the next level.
We have elevated ourselves to become a household name and the leading provider of driving lessons in Dublin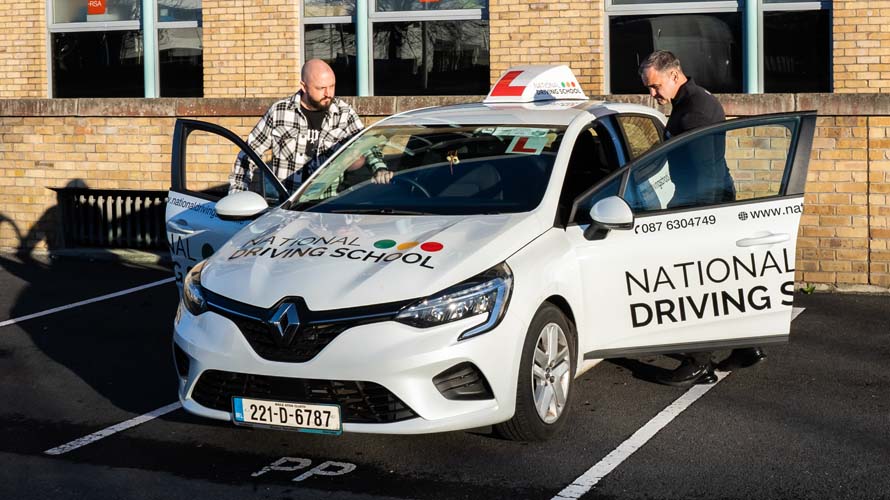 Why Choose National?
Arrive on time, Everytime
Pick-up & Drop-offs
Clean & Modern Cars
Flexible Booking Times
Fully Qualified Instructors
Find out more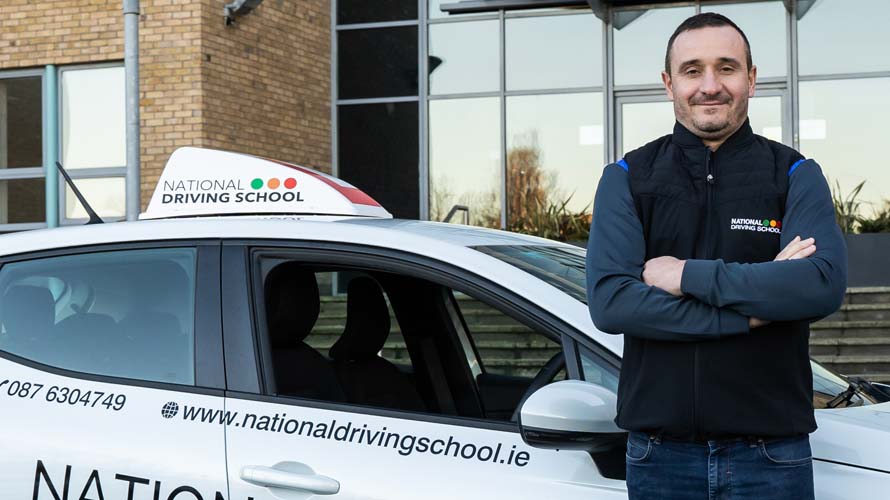 Need Help?
If you need any help choosing lessons or general questions you can get in touch.
30 Years Experiance
Male & Female Instructors
Contact Us