You are welcome to the National Driving School Oranmore. We are the foremost driving school around this area now and we are the go to school to get pupils passed first time.
Many who doubt that status are often educated of their doubts when they see our online reputation and quality and have a conversation with any of our instructors.
Driving lessons are a legal requirement now since April 2011 and we have decided to bring our services closer to you in Oranmore.
While we are aware of the challenges that come from preparing for your driving lessons, we have put together a step by step guide that addresses them to the largest possible extent.
You might want to visit our verified social media pages to have an overview of what we offer and what people feel about our services.
Then you will find pieces of evidence of our incredible pass rate, over 1,400 5 star google reviews and impressive appreciation comments from ex-students, and much more information about our services
Driving lessons Oranmore
In Oranmore, we offer the best driving lessons Oranmore has to offer. You are guaranteed an instructor with a calm, experienced personality coupled with a serene learning environment, as well as the best learning equipment to make your learning experience seamless.
At National Driving School Oranmore, Our specialised driving school curriculum shows clearly that we are not only interested in helping learners just pass the test, we also want them to be confident behind the wheel after they have Left our school and have received their Full license.
EDT driving lessons Oranmore
The Essential Driver Training lessons are crucial to helping learners pass their driving tests. All licensed drivers will have to take these lessons as a part of their licensing journey.
At National Driving School Oranmore, we offer the best environment to take your Essential Driver Training lessons.
To do this, we assist learners in the best way possible to have a fantastic and relaxed experience while taking the EDT lessons.
Our dedication to the EDT lessons is based on the realisation it has made a huge difference in the performance of learners since its inception on the 4th of April, 2011.
Therefore, we see it as a reliable cornerstone on which we base our driver training activities.
In the process, we ensure prompt attention is given to every student on an individual basis during the lessons to make the most of it.
This is one of our little secrets to our outstanding success.
Pretest driving lessons Oranmore
It is not strange to hear and see learners approaching the driving test with anxiety. While they have trained and done all the basics, they are not so sure they will be able to satisfy the testers requirements.
This challenge is addressed in the pretest driving lessons arrangement in Oranmore.
Once you are about to take the driving test, this setting affords you access to a test environment and your instructor at times acts as a tester.
We have ex–testers on our team of instructors whose experience perfectly fits this role.
The good thing about this is that you get to take a driving test knowing full well that you won't lose anything if you do not do well.
Also, you get to see for yourself areas you need to improve before the real test. Also, this arrangement boosts your confidence in your driving ability.
If you need to take pretest-diving lessons in Oranmore, we offer the best pretest-driving lessons in Oranmore.
The experience of our driving instructors who can act as testers will go a long way to help you in this regard.
Car Hire for Driving Test for our Oranmore candidates
One of the common challenges faced by learners anticipating the driving test is the availability of vehicles to be fit for the test.
You would agree that It's difficult to focus on your driving test when you show up with a faulty car. Worse still, some do not even have a car to sit a test in some cases.
At the National Driving School Oranmore, we identify these issues and we are prepared to resolve them.
Therefore, we run a car hire service for driving tests for Oranmore if your test is in any of the local test centres.
With that, you will be able to focus on passing your test as you are guaranteed access to a functional vehicle at an affordable price.
Automatic Driving Lessons Oranmore
Given the high preference of the general public for Automatic-geared vehicles, we at the National Driving School Oranmore offer automatic driving lessons to learners.
We recognise that people prefer automatic vehicles given the ease with which they learn with them and how it boosts their confidence after a short while of learning and practice.
If you want to take up driving lessons that are fun, impactful, and fast-paced such that you get all the basics within the shortest time possible, then this is for you.
---
Driving Lessons Oranmore FAQ
When selecting a driving school in Oranmore, you should check for proven passes as well as success rates. Analyse reviews, different social media posts, as well as ask friends. Here are some FAQs:
Still looking for a reliable Driving School?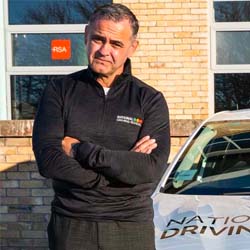 Here at National Driving School we are positioned to take you and your driving needs to the next level.
We have elevated ourselves to become a household name and the leading provider of driving lessons in Dublin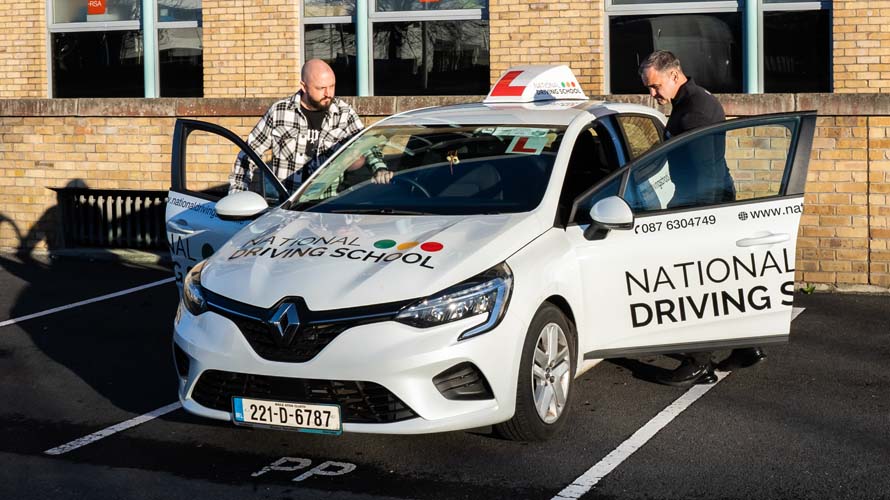 Why Choose National?
Arrive on time, Everytime
Pick-up & Drop-offs
Clean & Modern Cars
Flexible Booking Times
Fully Qualified Instructors
Find out more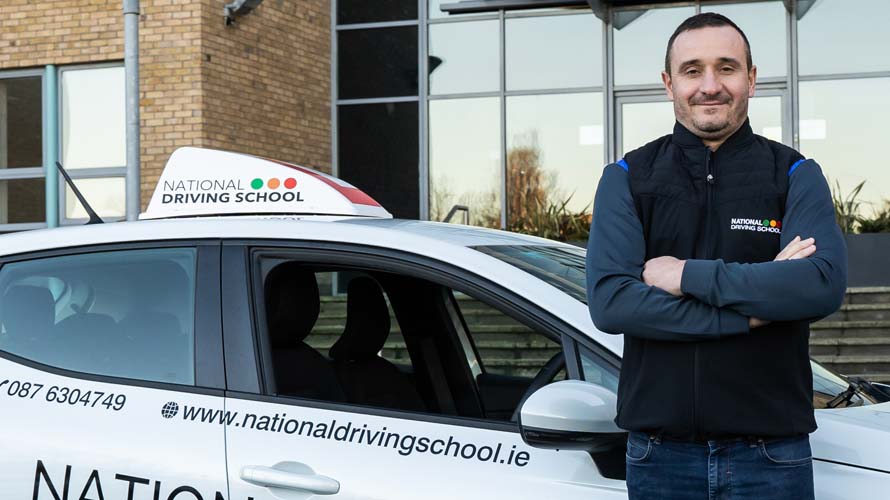 Need Help?
If you need any help choosing lessons or general questions you can get in touch.
30 Years Experiance
Male & Female Instructors
Contact Us