Driving lessons are a legal requirement on your journey to having a full licence in Ireland. This is why we have decided to bring our services closer to you. National Driving School Mountmellick offers the best driving lessons Mountmellick has to offer.
We are aware of the challenges that come from preparing for your EDT driving lessons. We also acknowledge the anxiety that comes before the actual driving test, the lack of confidence first-timers struggle with, access to training materials, and many others.
Therefore, we have put together an arrangement that addresses all these issues.
To cap it all off , you will be in the safe hands of driving school instructors who have years of experience under their belt.
If you have any doubt about our credibility, then it's time to visit our verified social media pages.
You can try Facebook and Instagram and you will find out that we are known for our huge success and pass rates there, you'll find hundreds of happy pupils, pass rates, impressive reviews and comments from ex-students, and many more who look at our 5 Star reviews as proof of what we do.
Driving lessons Mountmellick
What is your definition of a quality driving lesson environment? For many, the presence of a calm, experienced Instructor, a warm environment, as well as the best learning equipment will do the job.
At National Driving School Mountmellick, we offer these and many more.
Our specialised driving school curriculum is dedicated to helping learners go beyond just passing the test but becoming confident behind the wheels post Driving school activities.
EDT driving lessons Mountmellick
All drivers licensed to drive in Ireland must have gone through the 12 EDT lessons at some point. If you are looking for the best school to take your Essential Driver Training lessons then look no further.
At the National Driving School, we assist learners in the best way possible to have a seamless session whilst taking your EDT lessons.
Upon realizing how effective this program has been since its inception on the 4th of April, 2011, we ensure prompt attention is given to every student during the learning sessions to make the most of it.
It's no wonder why we have an impressive number of students with exceptional results on the driving test.
With years of repeated training, our instructors have mastered the materials over the years.
In effect, we have seen areas where most learners struggle as they take their EDT lessons and have mapped out helpful methods and tools to help them succeed.
Nothing matches the genuine interest our Instructors put into ensuring learners make it all the way through to being confident, full licensed drivers in Mountmellick.
Pretest Driving Lessons Mountmellic
Oftentimes, pupils are faced with anxiety and fear of what may go wrong during a driving test. If you are scared of taking the driving tests even after meeting all the requirements, then you need to take some pretest driving lessons.
This affords you access to a test environment and your instructor acts as a tester.
You get to take a driving test without the fear of failing and this boosts your confidence in your driving capabilities.
What is more? You get to see how far you have gone in preparing for the test and areas you need to improve on.
If you need to take pretest-diving lessons in Mountmellick, we offer you standard pretest-driving lessons in Mountmellick.
You get to work with our driving instructors whose many years of experience will help you become better.
Car Hire for Driving Test for our Mountmellick candidates
It's difficult to focus on your driving test when you show up with a faulty car . Some do not even have a car to practise in before the exam.
We identify these issues and we are prepared to address them. We run a car hire service for driving tests in Mountmellick.
That way, you don't have to worry about vehicle issues when preparing for your driving test.
Our vehicles are always in good shape and are reliable for your pretest lessons.
It's even more interesting to know we have an array of vehicles from which you can take a pick.
You can be sure to be comfortable when taking your test with our fleet and ultimately ace your driving test.
Automatic Driving Lessons Mountmellick
At National Driving School Mountmellick, we offer top-notch automatic driving lessons.
We recognise people's preference for automatic vehicles given the ease with which they learn with it and how it boosts their confidence within a short time of learning and practice.
Our instructors are always eager to make the lessons fun, impactful, and fast-paced such that you get all the basics within the shortest time possible.
Mock Test-Driving Lessons Mountmellick
First-timers struggle to gain confidence behind the wheel and this has a negative effect on their driving test outcomes in many cases.
At the National Driving School Mountmellick, we have a mock driving test in place to prevent you from experiencing this challenge.
We create an ideal driving test environment whereby you have nothing to lose even if you do not perform well.
Rather, you will have a clear picture of areas where you need to work harder to be ready for the real test.
This arrangement is one of the reasons why we have a high driving test pass rate and it is open for you to explore.
---
Driving Lessons Mountmellick FAQ
When selecting a driving school in Mountmellick, you should check for proven passes as well as success rates. Analyse reviews, different social media posts, as well as ask friends. Here are some FAQs:
Still looking for a reliable Driving School?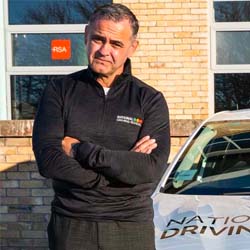 Here at National Driving School we are positioned to take you and your driving needs to the next level.
We have elevated ourselves to become a household name and the leading provider of driving lessons in Dublin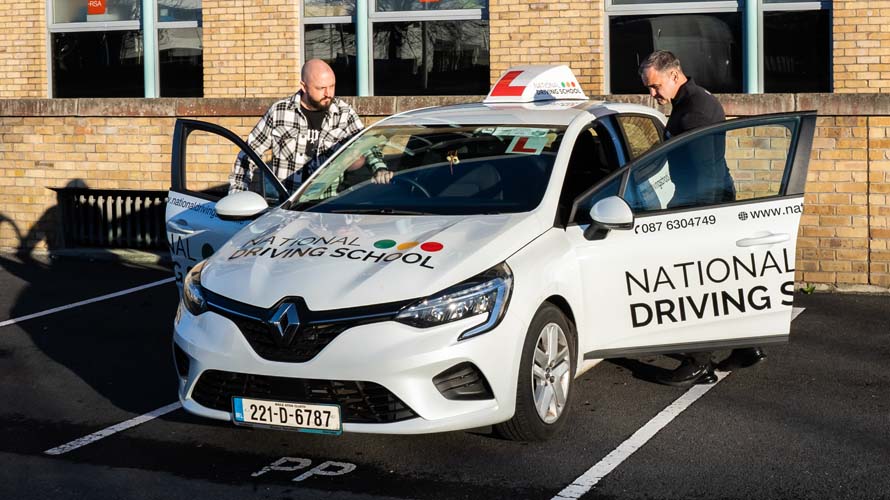 Why Choose National?
Arrive on time, Everytime
Pick-up & Drop-offs
Clean & Modern Cars
Flexible Booking Times
Fully Qualified Instructors
Find out more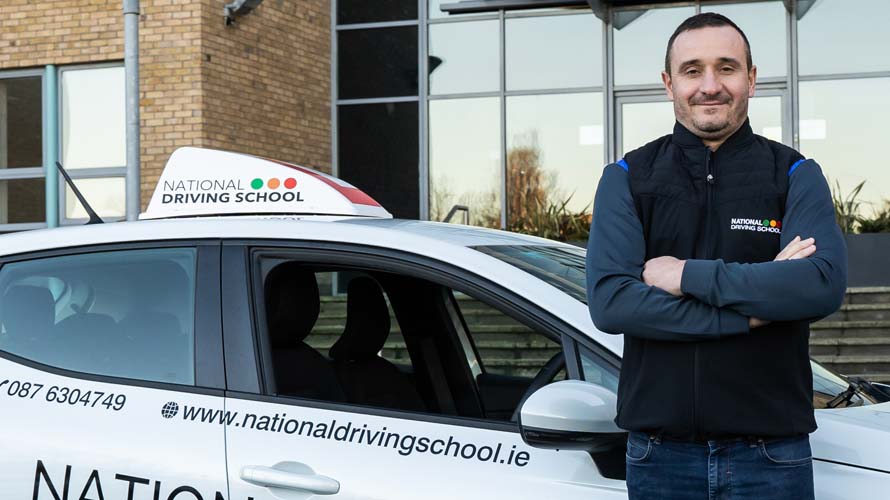 Need Help?
If you need any help choosing lessons or general questions you can get in touch.
30 Years Experiance
Male & Female Instructors
Contact Us