The best driving school in the garden county is provided here in the National Driving School Meath. Now that driving lessons has been recognised as a crucial element in maintaining road safety on the roads we have been successfully training learner drivers in Meath for over 30 years now.
We at the National Driving School Meath pledge to be a supportive partner on your path to obtaining an Irish driver's license.
Making preparations for your driving lessons presents a lot of problems. Common difficulties experienced by learners include the lack of confidence that newcomers experience, getting access to training resources, no car to practice on and many more.
We have set up a system here at the National Driving School Meath that addresses these problems.
Considering our years of experience in the driving school industry, our driving school instructors are a valuable resource that you should explore.
They are in a prime position to help students overcome obstacles as they get ready for their driving test.
To see how much people trust us with our driving school services, we always invite them to check out our verified social media profiles.
We have verified proof of our high pass rates as well as remarkable endorsements from former students who were happy with the assistance we provided.
Driving lessons Meath
Many people believe that the best learning resources, a calm setting, and a composed, experienced instructor are necessary for an excellent driving lesson experience.
The National Driving School in Meath offers all of these. It's interesting to note that we never stop trying to improve our service to you.
This is a demonstration of our commitment to assisting students in becoming competent drivers after they have obtained their license, in addition to helping them pass the test.
EDT driving lessons Meath
All drivers in Ireland who hold a license to drive a car on Irish roads must have excelled at the EDT syllabus at some point.
We are the perfect choice if you're looking for the perfect environment for your Essential Driver Training.
At National Driving School Meath, we go the extra mile to ensure that students' EDT course completion is straightforward.
Upon realising the extent of this program's success since its inception on April 4, 2011, we ensure that every student gets individual attention during the courses to optimise it.
It should therefore come as no surprise that a noteworthy percentage of our students scored remarkably high on their driving exams.
Our instructors are experts when it comes to the EDT courses.
We have pinpointed the main areas where most students struggle on the EDT lessons and have developed useful tips and tools to help you avoid making the same mistakes.
The genuine concern and care that our Instructors have for helping students in Meath to obtain their license and become capable drivers is an experience you will enjoy.
Pretest driving lessons Meath
Before a driving test, learners often feel nervous and worry about what could go wrong.
If you are terrified of the driving test, you should take pretest driving lessons even if you already met all of the requirements for the real test.
You have access to a testing environment here at the National Driving School in Meath, and the tester is often times your instructor.
This arrangement has the benefit putting you in driving test conditions with a familiar person standing in as your tester.
Many learners have agreed that the configuration boosts their confidence in their driving skills.
Utilising this service affords you the luxury of evaluating how well-prepared you are for the test and what you still need to work on.
We constantly welcome you to enroll in our pretest driving courses.
Car Hire for Driving Test for our Meath candidates
At National Driving School Meath, we've found that when students arrive with a malfunctioning or faulty car, it makes it hard for them to concentrate on their driving test.
Even worse, some people don't even own cars to take take their driving test.
We have attempted to address these issues after identifying them. As a result, we provide a car rental service for Meath driving tests.
You can look forward to your driving lessons without worrying about car problems as long as you are with us for your test drives because our cars are dependable and always in good condition.
You would find it interesting to know that we have a wide selection of cars. This will boost your chances of success with the driving test.
Automatic Driving Instructions Meath
At National Driving School Meath, we offer top-notch automatic driver training. We can see why people select automated cars because they are easy to operate and because learning and practice quickly increase a learner's confidence.
For this reason, our driving school instructors work hard to make the lessons interesting, impactful, and fast-paced so you can pick up the basics in the shortest amount of time.
Meath Practice Driving Exams
The failure of learners to gain confidence behind the wheel frequently has a detrimental effect on how well they perform on the driving test. At the National Driving School Meath, we have a simulated driving exam in place to help boost our learner's confidence.
We have set up a test environment such that if you perform poorly, you have nothing to lose.
Instead, you'll be able to pinpoint your areas of weakness to get ready for the real exam.
You are free to make use of this arrangement to get ready for your driving exam.
---
Driving Lessons Meath FAQ
When selecting a driving school in Meath, you should check for proven passes as well as success rates. Analyse reviews, different social media posts, as well as ask friends. Here are some FAQs:
Still looking for a reliable Driving School?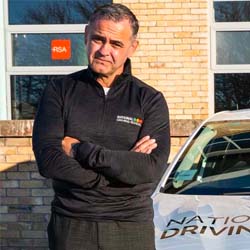 Here at National Driving School we are positioned to take you and your driving needs to the next level.
We have elevated ourselves to become a household name and the leading provider of driving lessons in Dublin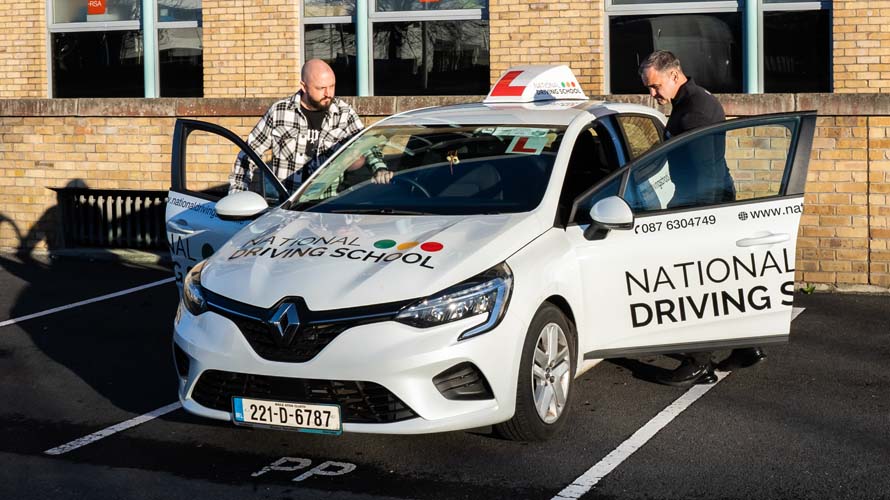 Why Choose National?
Arrive on time, Everytime
Pick-up & Drop-offs
Clean & Modern Cars
Flexible Booking Times
Fully Qualified Instructors
Find out more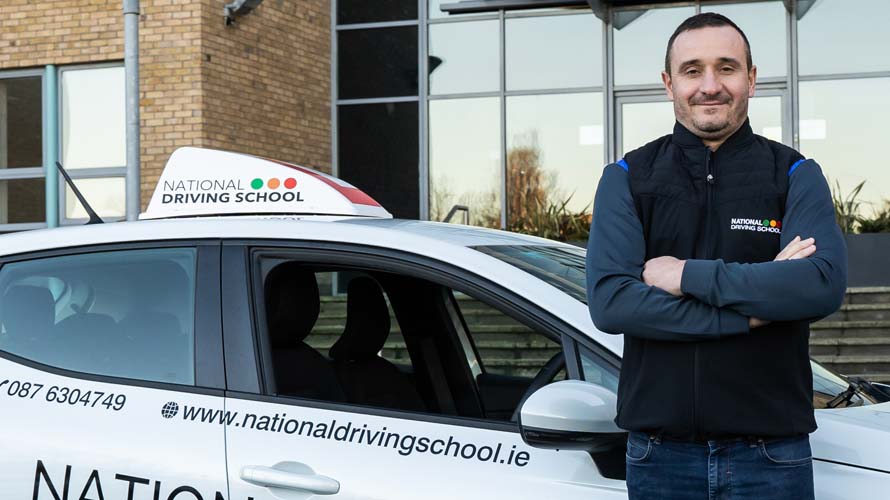 Need Help?
If you need any help choosing lessons or general questions you can get in touch.
30 Years Experiance
Male & Female Instructors
Contact Us