Passing the driving test at Enfield is a big deal for first-time drivers. On realising this, we have found a way to simplify the process for them.
This makes us one of the best options for you to attend a driving school with the highest reputation in Enfield and with one of the highest pass rates as well.
We offer the best driving lessons Kinnegad has to offer. Here in Kinnegad, we have all of the reviews and reputation to prove that we are leaders in our field.
For instance, our social media pages show an overview of what we offer as well as testimonials from our past students, to top it all off, our pass rates show clearly that success at the driving test is a normality here at the National Driving School Kinnegad.
For many, their doubts are eased when they visit our facility and have a conversation with our instructors.
These are individuals who have years of driving instruction experience under their belt.
It gets even more interesting for learners when they see how we genuinely have a passion for learners to pass the driving test and become a responsible and safe driver.
On recognising that driving lessons are mandatory and non-negotiable on your journey to being a licensed driver in Ireland, we have decided to bring our services closer to you in Kinnegad.
Here in Kinnegad, we have put together an arrangement that addresses learners, most common challenges and solutions that address them to the largest possible extent.
With us, you surely are in safe hands.
Best driving lessons Kinnegad
While there are several other driving lesson providers in Kinnegad, you will only get the best from us as we offer the most complete driving lessons in Kinnegad.
You are guaranteed to be in the company of a calm, experienced Instructor, a relaxed learning environment, and the best learning equipment to make your learning experience a smooth one.
Here at the National Driving School Kinnegad, we are not only interested in helping learners pass the test.
Beyond that, we also work on their confidence level so they can easily take the wheels even after they have been through with us and have gotten their license.
Also, we have taken time to draft a driving school syllabus that shows clearly what works for our learners by making space for a reasonable level of flexibility most learners can work with.
EDT driving lessons Kinnegad
Due to the ruling by the RSA (regulatory body for road safety in Ireland), All licensed drivers will have to take Essential driver training lessons as a part of their licensing journey.
Over the years we have seen the importance of the Essential Driver Training lessons to helping learners pass their driving tests convincingly.
Here in Kinnegad, we offer the best environment to take your Essential Driver Training Test.
At National Driving School Kinnegad, we offer to be a part of the learners experience with the Essential Driver Training lessons by offering effortless lessons with understanding and ease.
We do this because it has made a huge difference in the performance of our learners since its inception.
Our driving school instructors view it as a reliable cornerstone on which we base our driver training activities.
It is an avenue to ensure prompt attention is given to every student on an individual basis as they prepare for their driving tests and it is open for you to explore.
Pretest driving lessons Kinnegad
Nervousness is one of the most common feelings experienced by learners whenever they take their driving test.
It doesn't matter if they have trained and done all the essentials, they are often in doubt of their ability to satisfy the testers.
This challenge is addressed in the pretest driving lessons arrangement that we provide in Kinnegad.
Once you have met all the requirements for taking a driving test, we provide you with access to a test environment and your instructor can then act as a tester.
With ex–testers on our team of instructors whose experience perfectly fits this role, you get to take a driving test knowing fully well that you are being examined by professionals who know what exactly to look out for.
Also, you won't be under any serious pressure because you know you won't lose anything if you do not do well.
It is interesting how this arrangement boosts your confidence in your driving capabilities.
Finally, you get to see for yourself areas you need to improve before the real test comes up.
We offer the best pretest-driving lessons in Kinnegad and we are open to having you take them with us.
Car Hire for Driving Test for our Kinnegad candidates
learners anticipating the driving test are often in need of a vehicle for their driving test.
It's interesting how some learners who even own a car might not want to use their vehicle for the test due to various reasons.
At the National Driving School Kinnegad, these issues are of concern to us.
Hence, we have made provisions to resolve them by providing a car hire service for driving tests in Kinnegad.
Now, learners can focus on passing their driving test and worry less about vehicle availability.
---
Driving Lessons Kinnegad FAQ
When selecting a driving school in Kinnegad, you should check for proven passes as well as success rates. Analyse reviews, different social media posts, as well as ask friends. Here are some FAQs:
Still looking for a reliable Driving School?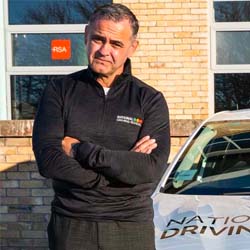 Here at National Driving School we are positioned to take you and your driving needs to the next level.
We have elevated ourselves to become a household name and the leading provider of driving lessons in Dublin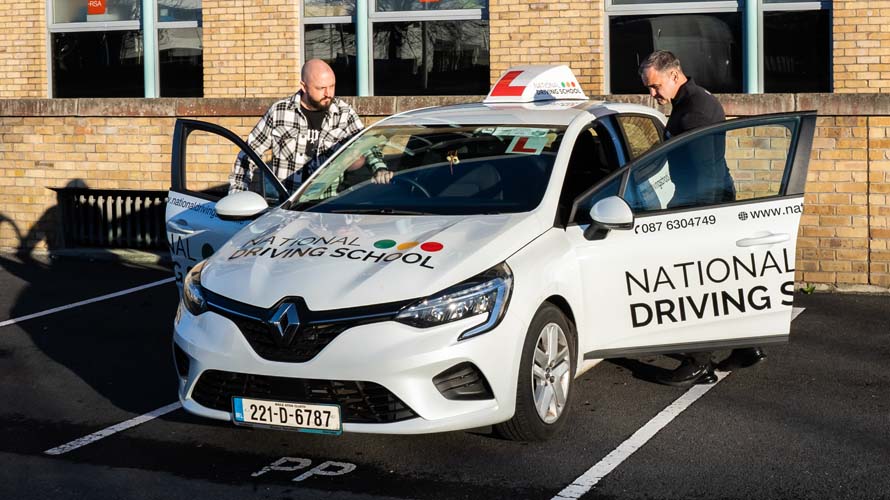 Why Choose National?
Arrive on time, Everytime
Pick-up & Drop-offs
Clean & Modern Cars
Flexible Booking Times
Fully Qualified Instructors
Find out more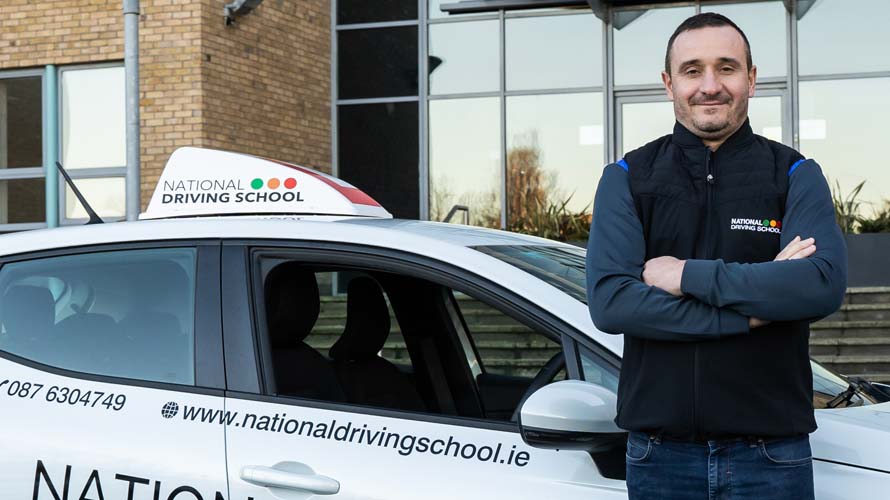 Need Help?
If you need any help choosing lessons or general questions you can get in touch.
30 Years Experiance
Male & Female Instructors
Contact Us