Driving Lessons Griffith Avenue
Known for having the best Instructors in Dublin
Want to start your driving lessons in Griffith Avenue?
We have the complete package for you right from applying for your learning permit application to guiding you to pass the driving test.
You must choose a driving school in Griffith Avenue that has an established and reputed training centre with years of experience and reliable instructors that provide you the best learning lessons and test practice.
Our institute of driving is dedicated to teaching the lessons to our pupils in the best and easiest way so that we can provide the best experience of their life because it is a lifelong skill that needs to be cultivated with the right techniques.
Join National Driving School in Griffith Avenue to get all the benefits and facilities from a single learning centre.
Elite Driving Instructors Griffith Avenue
We have the most capable driving instructors in Griffith Avenue, certified by RSA. Our instructors are friendly and reliable who understand the progress of their pupils with their keen observation and customize their teaching pattern according to that.
They know how to comfort the new pupils who do not have any experience and need basic training. Our instructors understand your nervousness and difficulties that you might face in the initial days of your lessons thus they modify their teaching approach to first keep you at ease and then gradually increase the level to enhance your skills on routes of Griffith Avenue.
They are trained to teach you the basic lessons, making you confident and then enhancing your skills with each lesson so that you become an expert.
Best EDT Lessons programme Griffith Avenue
RSA has mentioned the 12 EDT lessons which are essential to learn to clear your driving test. So you need to learn these driving lessons and must learn it well and practice it on the roads of Griffith Avenue because the tester will test you on the basis of these basic rules first.
You need to learn these 12 EDT lessons with the RSA verified ADI instructor and then as you learn them one by one, the instructor will keep mentioning those lessons in your logbook marking that you have completed a particular lesson in Griffith Avenue.
Along with the instructor, we also provide you with the sponsor who will work to polish your skills and will motivate you to grow and progress further.
Pretests before the final driving test Griffith Avenue
It is very important that you practice all the lessons that you have learnt to make sure that you do not make mistakes on the real test course in Griffith Avenue. Our pretest programme is planned to test all your skills on different parameters so that you know the criteria on which you will be tested and prepare accordingly. Pretest will tell you about your weak points so that you can practice and make it better before the driving test.
Mock tests will test you on the real driving test course in Griffith Avenue where you will be taken to important turns, roundabouts and maneuvers so that you become aware of the routes and practice well before the tester takes you there to assess your skills.
Flexible schedules to keep you at ease in Griffith Avenue
Our pupils are our priority, to give them the best driving lessons in Griffith Avenue and to keep them at ease so that any kind of hurdle does not restrict them to complete their lessons.
We have flexible schedules for your lessons as we respect your time and schedule your lessons how you want to. You can even choose the night time lessons if you are busy during the day in Griffith Avenue and tell us to send the instructor along with the car if you are not able to come yourself.
Remove all the difficulties from your way and clear your driving test with ease with National Driving School.
We work for your success in Griffith Avenue
We are passionate to work hard for our pupils and provide the best services possible to them for their overall skill enhancement. Our instructors are well trained on the routes of Griffith Avenue and know about all the important junctions and other points where the tester takes pupils to assess them so we make sure in our mock tests that you get a thorough analysis of all the routes in Griffith Avenue and prepare yourself for the test so that you can maximize your chances to clear the test in your first attempt.
Our comprehensive plan for your progress Griffith Avenue
We are teaching pupils and training them for their driving test for more than 30 years now and we know what standards one has to maintain to clear the test and we plan our lessons consequently.
Frequently Asked Questions
Q.
How to choose the right training centre in Griffith Avenue for my driving test?
A.
A good driving school must offer a package of all services in it and who will guide you through all the steps. They must offer you the mock test that gives you experience of the real test course in Griffith Avenue so that you get prepared with it, a pretest that truly evaluates your skills and you can get all of this only in National Driving School which is the most trusted driving school for more than 30 years now.
Q.
What is the cost of a package of driving lessons in Griffith Avenue?
A.
It depends on the package you choose whether you are choosing just the driving lessons, just the mock tests, pretests or you are also hiring the car for the driving test in Griffith Avenue.
Q.
Do I need to be a resident of Griffith Avenue to give a driving test here?
A.
Not necessarily, you can be a resident of any other city and still give the test in Griffith Avenue but it does give an advantage to the person residing in Griffith Avenue as they will be aware of the routes and important junctions and manoeuvres. But if you choose pretests and mock tests from National Driving School, you won't be facing such problems as we will make you practise through all the test routes in Griffith Avenue and also evaluate your driving skills as the tester will.
Q.
How much time and driving lessons does it take to pass the driving test in Griffith Avenue?
A.
YIt depends on each pupil and their prior experience as some pupils are complete beginners and take enough time to learn all the lessons but some are experienced so they learn quite early and start preparing for the driving test. But if you are with National Driving School then you would be happy to know that we have customized driving lessons for all pupils in Griffith Avenue according to their individual case.
Q.
Can I pass my driving test in Griffith Avenue in my first attempt?
A.
You surely can and we will help you to achieve that goal. If you have any confusion regarding the procedure, application and other steps in Griffith Avenue then feel free to contact us and get thorough guidance for your driving test.
Q.
Will I get RSA verified instructors and sponsors also in Griffith Avenue?
A.
All the Instructors in National Driving School are RSA certified ADI instructors and have years of experience with the pupils in Griffith Avenue who work for the growth of each pupil personally. Also, we provide the trained sponsors who will help you out to practise more to polish your skills.
Why people learn with NDS
Over 70 RSA Approved Professional Instructors
Highest Pass-Rate in Ireland at over 97%
Insurance Discounts exclusive to NDS
Exclusive EDT Online resources to help you
"I met Kevin on the first lesson and was driving a car much too powerful. Kevin advised I change to a smaller car to do the test.. Best decision ever. I passed easy.. His calming way and powerful encouragement left me very focused on the day… Everybody should use Kevin. He's the best there is… I've had a few…."
After failing many times I got in touch and scheduled. Without this instructor I would not have passed. I'm extremely thankful and grateful for all the effort and time in order for me to pass my driving test today. He's excellent at what he does and knows everything inside out honestly. If your looking to pass be sure to get in touch you won't be disappointed.
"I am a 5 star Michelin chef and I know about high standards. I did my EDT lessons and passed first time with this Maestro Kevin.. His technique is superb and his attention to detail is why I passed first time cause that's what I can relate to.. In my world if Kevin was cooking he would be one of the best in the world. Well done to him."
The lockdown and measures set to curb the pandemic come at it's own price. Due to this, the number of fundamental driving activities has been delayed and even at some point halted and now has measurably heightened.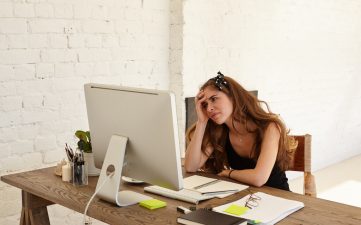 Any driving school can have a fantastic website and all the bells and whistles to lure you in with statements like #1 in Ireland or Irelands leading Driving school.
Enroll In Your Lessons Today
Get Appointment With Qualified Instructors