National Driving School Dunboyne offers the best driving lessons in Dunboyne it's as simple as that. All over the world, driving lessons are recognized to be an important component used to ensure order and safety on the roads.
Here at the National Driving School Dunboyne, we will partner with you and be a helpful companion on your journey to being a licensed driver.
As a result, we have decided to bring our driving school services closer to you.
Many challenges come from preparing for your driving lessons. A good example is the anxiety that learners experience right before the driving test.
Also, the confidence deficiency first-timers struggle with, access to training materials, and many others are general issues that young drivers face.
Here at the National Driving School in Dunboyne, we have put up a system that addresses these issues.
Our driving school instructors are an asset you want to explore, given that they have years of experience in the driving school Industry.
This puts them in the best position to assist learners in addressing their challenges as they prepare for their driving test.
We always encourage people to visit our verified social media pages to understand how much we are trusted for the way we handle our customers.
Therein, we have evidence of High pass rates as well as impressive satisfactory comments from ex-students who were satisfied with the services we offered them.
Driving lessons Dunboyne
For many, an effective driving lesson environment means the presence of a calm, experienced instructor, a serene environment, as well as the best learning materials.
All these are offered at the National Driving School In Dunboyne. Interestingly, we keep looking for ways to make these services even better.
We offer a specialised driving school syllabus. Based on this, we have evidence of our dedication to helping learners go beyond just passing the test to becoming confident behind the wheel after they have successfully passed the test.
EDT driving lessons Dunboyne
Every driver in Ireland with a license to operate a vehicle on Irish roads must have completed the 12 EDT lessons at some stage.
If you're trying to find the ideal setting for your Essential Driver Training , we are your best option.
At the National Driving School, we do everything in our power to make sure students have a smooth and easy time completing the EDT course.
After discovering how successful this program has been since its launch on April 4, 2011, we make sure that each student receives prompt attention during the lessons to maximise their time As a result, it comes as no surprise that a remarkable proportion of our pupils performed exceptionally well on their driving exam.
Our Instructors have mastered the content of the EDT lessons throughout the years with continuous training.
In essence, we have identified the areas in which the majority of students fall down on throughout EDT classes and have charted out practical strategies and resources to ensure you don't make the same mistakes.
Nothing compares to the sincere care and attention our team takes to make sure students in Dunboyne, become competent, licensed drivers.
Pretest driving lessons Dunboyne
Learners frequently experience anxiety and worry about what could go wrong before a driving test.
Even if you fulfil all the prerequisites, you should still take pretest driving lessons if you are afraid and unsure to take the driving exam we will ease that for you.
Here at the National Driving School in Dunboyne, you get access to a testing environment, and the tester in question is your instructor.
The good thing about this arrangement is that you can take a driving test without worrying about failing it.
You would agree that the setting increases your self-assurance in your ability to drive.
What's greater? You can assess your level of test preparation as well as the areas that still require improvement.
You are always welcome to take the pretest driving lessons with us in Dunboyne.
Car Hire for Driving Test for our Dunboyne candidates
Here at the National Driving School Dunboyne, we have identified that it is difficult for learners to focus on driving tests when they show up with a faulty vehicle.
Worse still, some do not even have a car to sit a test. On identifying these issues, we have made efforts to address them.
Therefore, we run a car hire service for driving tests in Dunboyne.
As long as you are with us, you don't have to worry about vehicle issues when preparing for your driving test.
Our vehicles are always in good shape and are reliable for your test.
Knowing that we have a variety of vehicles from which to choose just serves to make it more intriguing.
You may be certain that you will feel at ease during your exam with us and that you will have better chances of passing your driving test in the end.
Automatic Driving Lessons Dunboyne
We provide excellent automatic driving lessons at National Driving School Dunboyne.
Given how simple it is to learn how to operate an automated car and how quickly practice and learning boosts learners' confidence, we can understand why individuals choose these vehicles.
This is why our driving school instructors are constantly striving to make the sessions engaging, powerful, and quick-paced so that you can learn the fundamentals in the least amount of time.
Mock Driving Tests Dunboyne
In many situations, the inability of novice drivers to establish confidence behind the wheel negatively impacts their performance on the driving test.
To resolve this, we have a mock driving test in place at the National Driving School Dunboyne.
We set up the perfect driving test setting. That way, you have nothing to lose even if you don't do well.
Rather, you'll see exactly where you need to improve in preparation for the actual test.
You are welcome to leverage this arrangement as you prepare for your driving test.
---
Driving Lessons Dunboyne FAQ
When selecting a driving school in Dunboyne, you should check for proven passes as well as success rates. Analyse reviews, different social media posts, as well as ask friends. Here are some FAQs:
Still looking for a reliable Driving School?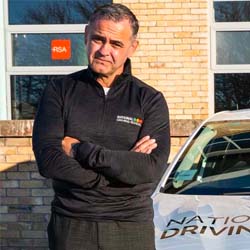 Here at National Driving School we are positioned to take you and your driving needs to the next level.
We have elevated ourselves to become a household name and the leading provider of driving lessons in Dublin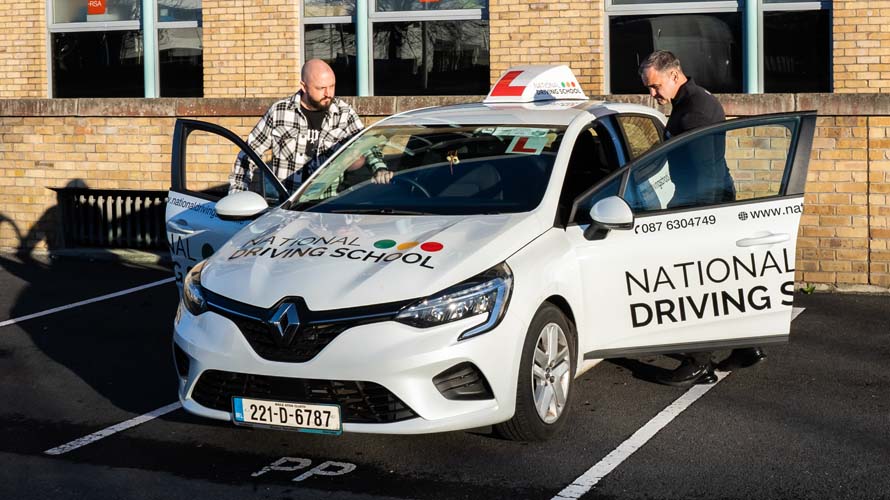 Why Choose National?
Arrive on time, Everytime
Pick-up & Drop-offs
Clean & Modern Cars
Flexible Booking Times
Fully Qualified Instructors
Find out more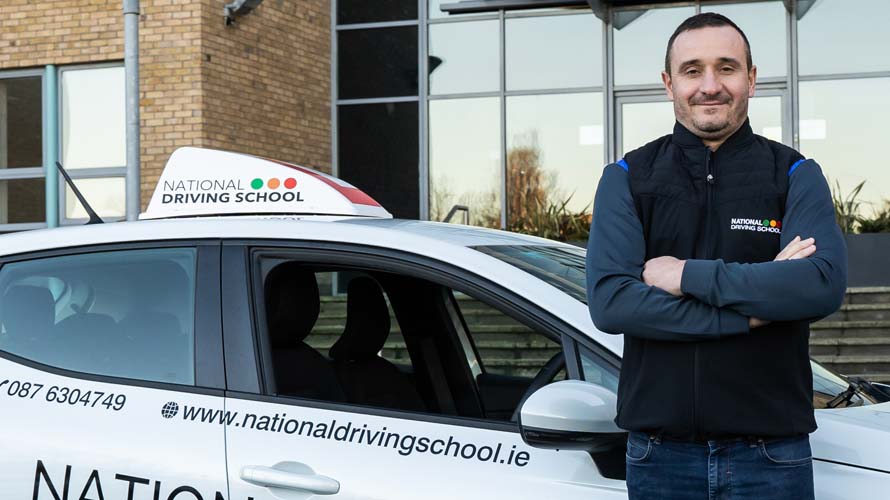 Need Help?
If you need any help choosing lessons or general questions you can get in touch.
30 Years Experiance
Male & Female Instructors
Contact Us