Known for having the best Instructors in Dublin
A pretest driving lesson is primarily designed to simulate the conditions a potential driver will experience during the practical driving test. In this case, the ADI will accompany the student along the Tallaght driving routes. The aim of this lesson is acclimatizing the learner drivers with a valid learner permit with the narrow and windy roads In Tallaght. Pretest driving Tallaght will take you through merging and diverging roads in Tallaght in unfriendly conditions such as wet or low light conditions. The overall aim is to produce a competent driver who is confident at all times in any road condition. Pretest driving lessons Tallaght will make the actual driving lesson less daunting and significantly increase the chance of acing the test.
Pretest driving lessons in Tallaght is best done with expert and proficient tutors with a perfect understanding of the Landscape and terrain of the town. The pretest will cover these activities:
You must be able to carry out routine on the vehicle to ensure safe driving correctly. The driver must be able to check the quality condition of the tyres, coolants, wipers, brake lights and other essential components of the vehicle.
This is a proper and accurate understanding of all the switches and controls in the vehicle and the ability to operate them effectively as necessary.
 It is essential that the learning student in Tallaght can maintain the correct position on the motorway. This will require the ability to keep straight on bends and within traffic lanes. A student must also be able to recognize and keep a safe distance from the surrounding vehicles and away from the center of the motorway. You must be able to read the proper road markings to negotiate a junction or a roundabout. Lastly, stopping in traffic or at a kerb must be done with complete caution and at a time when it is safe to do so.
Anticipation and Reaction to Hazard
A learner taking a pretest must have a significant awareness quotient to anticipate and take actions when expected. A balanced anticipatory technique is to understand and make immediate use of the available information of the road while preempting the thoughts and actions of other drives as well. Reacting to hazard even requires greater alertness of the mind and body to read the situation promptly and take necessary measures. Occasionally, you may have to deal with more than one hazard at a time, and this requires using an adept combination of intuition and common sense to deal with the extenuating circumstances.
Maintaining a keen level of observation is crucial for the safety of the leaner and other road users while driving. This is a follow up to what was mentioned right above. Observation requires not taking a decision or action until it is entirely safe to do so. Hence, attempts to move or maneuver traffic must be if and when it safe. The same goes for attempts to overtake, change lanes or negotiate a roundabout. Before turning at junctions, ensure to look right and left and right again to be sure that it is safe to proceed.
A pretest driver in Tallaght must be able to park the car correctly and in a safe position which will not be an encumbrance to others. Caution must be taken before opening the door to avoid being in the way of ongoing traffic on the motorway.
Mirrors are meant to be checked for sync before taking off, and they should be used frequently to provide an accurate description of surrounding traffic. This is the same for the signal controls. Proper use of these items will reflect in the affair of overtaking, changing lanes, negotiating roundabouts and turning left and right. The mirrors must be used before signaling to avoid giving contradictory and confusing signals.
This is the ability to keep up with the traffic flow by keeping reasonable progress while moving on, overtaking or changing lane. It is not professional to drive unreasonably below the traffic limit and to cause an obstruction to others by excessive slow movement.
Mirrors and Signal Management
The driver will be required to reverse into a side road on the left, keep reasonably close the kerb and to maintain good progress while giving right of way to oncoming vehicle and traffic. In some case, the driver may be required to stop altogether. In the process of the maneuvering, there must be a seamless and coordinated use of the clutch, brake, steering wheel, and correct observations. There will also be the need to demonstrate some hand signals correctly.
Proficient knowledge of the vehicular control is evident in the coordinating usage of the accelerator(gas), clutch, brake(hand and foot) and the steering system. The accelerator must be used smoothly without clumsiness, and the regular usage of the brake must be without slams except in emergency case. The correct gear must be selected at all times, and on a hill drive, the driver must be able to release the clutch before the handbrake.
Speed and Traffic control
There must be a good understanding of traffic control and speed limits. This will involve the ability to deal, understand and comply with traffic lights, pedestrian crossings, road signs and markings and signals given by school wardens, flagmen or persons in charge of animals. Care must be taken not to exceed the permitted speed limit, and the speed must be adjusted to suit traffic/road and weather conditions. As a rule, you should never drive at the speed where you can't see properly ahead.
Courtesy and Right of Way
It is important to show respect and courtesy and recognize when to give right of way to other road users. The right of way is required and should be yielded when moving off, attempting to overtake or changing lanes while there is an obstruction. Forcing the way in will endanger both the driver and the other road users.
Pretest driving lesson in Tallaght takes into consideration the specialties of the town. As a big and bustling town located in South West Dublin, it has a population of more 70,000 and there is a good variety of types and junctions to negotiate as one drive through the town. It is an ideal location to practice and develop driving skills with no other but the best tutors in Dublin.
"I met Kevin on the first lesson and was driving a car much too powerful. Kevin advised I change to a smaller car to do the test.. Best decision ever. I passed easy.. His calming way and powerful encouragement left me very focused on the day… Everybody should use Kevin. He's the best there is… I've had a few…."
After failing many times I got in touch and scheduled. Without this instructor I would not have passed. I'm extremely thankful and grateful for all the effort and time in order for me to pass my driving test today. He's excellent at what he does and knows everything inside out honestly. If your looking to pass be sure to get in touch you won't be disappointed.
"I am a 5 star Michelin chef and I know about high standards. I did my EDT lessons and passed first time with this Maestro Kevin.. His technique is superb and his attention to detail is why I passed first time cause that's what I can relate to.. In my world if Kevin was cooking he would be one of the best in the world. Well done to him."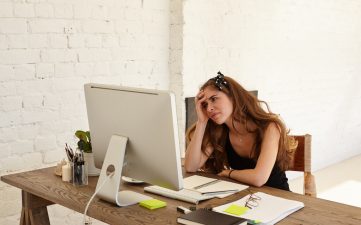 Any driving school can have a fantastic website and all the bells and whistles to lure you in with statements like #1 in Ireland or Irelands leading Driving school.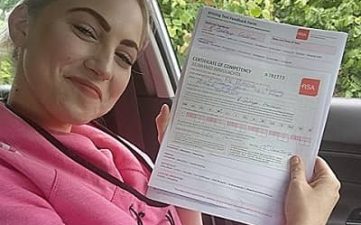 In case you are wondering that while driving, what does a continuous vibration in the steering indicates, keep reading as we will discuss the issue in depth through this article.
Enroll In Your Lessons Today
Get Appointment With Qualified Instructors