Car Hire For Driving Test Center Drogheda
National Driving School
"Known for having the best Instructors in Dublin"
Car Hire For Driving Test Center Drogheda
Looking to hire a car for your driving test in Drogheda?
So you need to hire a car for your driving tests in Drogheda. With us, you're assured to be in good hands as we offer you cars in super good condition for your driving test. You don't have to worry about wasting hours on pre-test classes before using our cars. We understand that your driving license is an important document; therefore, we give you access to a smooth channel to get it.
How to find a good car hire for driving test in Drogheda
A good driving car hire is one that you can trust, and that is one of the many things we stand for. You have found us, and you have found all that you want when you want to hire a car for your driving test. Our excellence is unparalleled.
What are the benefits of hiring a car for the driving test from us?
Cars hired from Drogheda have controls on the sides of both the person taking the test and the examiner, thereby ensuring that the test is safer and better.
 Fully National Car Test/road tax compliant;
The cars are fully compliant with all the stipulations set by the regulatory bodies, from ensuring that all the components of the car are proper, even to ensuring that cars are compliant with taxation requirements. Our car are hassle-free guaranteed.
Our cars are a delight to the eye, both inside and outside.
Roadworthy, properly maintained cars;
Our cars are fully maintained, with excellent maintenance and regular mechanical checks.
First Day of Testing is fully insured;
Yes. The first day is completely and truly insured. You can have your test on the first day with true a piece of mind.
Manual and automatic test cars available
Why should I hire a test car?
There are quite several reasons why you should hire a test car.
1.    If you don't have one in the first place, you will likely have to hire one.
2.    In the event your car is not in a road-worthy condition, your best bet will be to hire a car for your driving test.
3.    You might want to concentrate fully on the test and not have to worry about the car developing issues as the car hire firm will be totally responsible for that.
How much does it cost to hire one of our test cars?
When it comes to the cost of hiring, there is a variation in the price depending on your choice of car and the package you sign up for.
How to hire a driving school car for your driving test.
Hiring a school car for your driving test is a simple, easy, and straightforward process. All you need do is contact us and make your request. You do well to contact us on time, so you can have a wide variety when it comes to choosing a car for your driving test.
Who Can Use Our Driving Test Car Hire in Drogheda?
There are two major categories of people that are fit to use our driving test car hire.
1.    Those who have previously trained with us for driving
2.    Those who have received training somewhere else in the past and are seeking to be licensed.
What kind of testing car do we provide?
We provide our clients with a variety of testing cars. However, you can always be sure to get cars that are comfortable for this purpose. This means you won't have to worry about the condition of the car to be used for your test.Ford fiestas are our main preferred car.
Test centre address is: North Rd, Moneymore, Drogheda, Co. Louth
"I met Kevin on the first lesson and was driving a car much too powerful. Kevin advised I change to a smaller car to do the test.. Best decision ever. I passed easy.. His calming way and powerful encouragement left me very focused on the day… Everybody should use Kevin. He's the best there is… I've had a few…."
After failing many times I got in touch and scheduled. Without this instructor I would not have passed. I'm extremely thankful and grateful for all the effort and time in order for me to pass my driving test today. He's excellent at what he does and knows everything inside out honestly. If your looking to pass be sure to get in touch you won't be disappointed.
"I am a 5 star Michelin chef and I know about high standards. I did my EDT lessons and passed first time with this Maestro Kevin.. His technique is superb and his attention to detail is why I passed first time cause that's what I can relate to.. In my world if Kevin was cooking he would be one of the best in the world. Well done to him."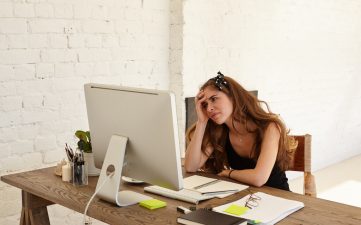 Any driving school can have a fantastic website and all the bells and whistles to lure you in with statements like #1 in Ireland or Irelands leading Driving school.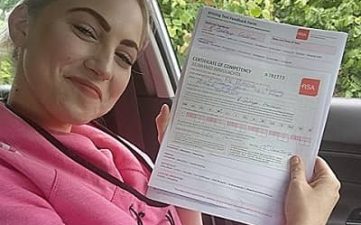 In case you are wondering that while driving, what does a continuous vibration in the steering indicates, keep reading as we will discuss the issue in depth through this article.
The #1 Recommended National Driving Lesson Provider…